Since 1928, we have been committed to inspiring youth, students and graduates to follow Jesus. Whether at our summer camps, in high schools or on college and university campuses, we introduce students to Jesus, encouraging them to follow him in every part of their lives.
PRESIDENT'S WELCOME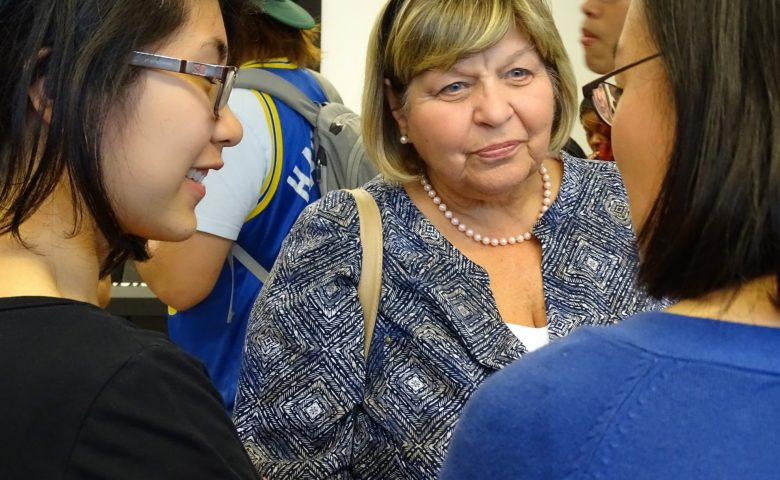 Welcome to InterVarsity online! We are thrilled you decided to explore our website. Whether you have experienced our camp or campus ministries first-hand or would like to learn more about connecting with us, you are in the right place.
We are a diverse ministry serving youth from age five to twenty-five. Our hope and prayer is that young people would find community through our ministry where they can know Jesus and grow into vibrant leaders in our world. We facilitate this in a number of ways at our camps, in our campus groups and through our missions opportunities. While you peruse this site, we hope you will be inspired as learn more.
Here you can search for one of our ministry locations near you, pray for us, discover ways to participate in our ministry or read about what God is doing in youth across Canada.
Thank you for your interest in our ministry. Please pray for us that God would continue to grow our vibrant life-changing witnessing communities.
If you have any questions, email info@ivcf.ca and we'd be happy to help you.
God bless,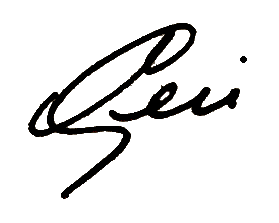 Geri Rodman
President
MISSION / PURPOSE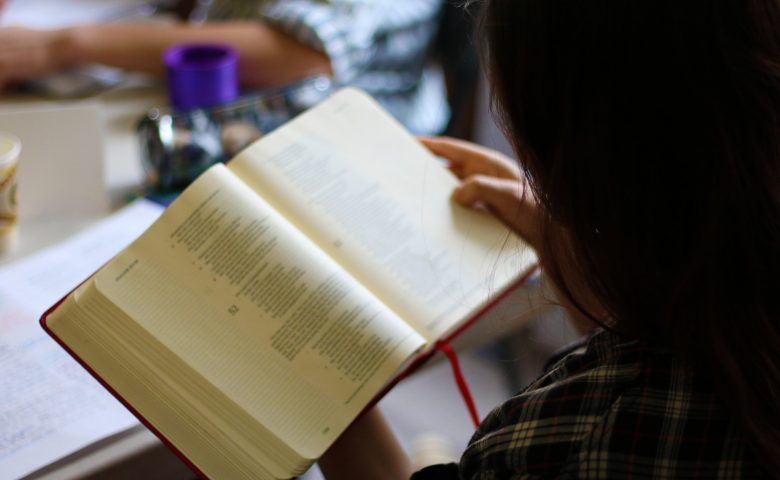 Our Purpose Statement
Being shaped by God's word and led by the Holy Spirit, the purpose of Inter-Varsity Christian Fellowship of Canada is the transformation of youth, students and graduates, in all their ethnic diversity, into fully committed followers of Jesus Christ.
With this purpose in mind, our camp, campus and missions communities:
Develop faithful witness: reflecting our faith in Jesus Christ as the living God while actively leading others to a personal relationship with him

Cultivate spiritual growth: deepening the spiritual life and gifts of those around us by encouraging Bible study, fellowship, prayer and worship

Demonstrate Christian love: encouraging those empowered by the Holy Spirit to love one another as Christ loves us

Seek all truth in Jesus Christ: assisting followers of Jesus in their exploration of Christ's relevance to every aspect of their lives

Shape servant leaders: raising up godly youth and students to serve as leaders in God's world mission

Grow a missional commitment: affirming God's call for all Christians to dedicate their lives and work to him through prayer, service and giving
OUR BEGINNINGS
It all began with one student.
At 25, Howard Guinness heard God ask him to put his medical studies on hold, leave his home and friends in Oxford and sail across turbulent waters for the sake of reaching out to university students in Canada.
It would have been easier for Howard to say no. To stay where he was comfortable. But he said yes. And with the help of a few friends, he raised funds for a one-way ticket to Canada.
He spent the next year criss-crossing the country, urging students to see the campus as a place where God would capture the attention—even the very lives—of their friends. Broadening their strategy beyond the university, Howard and a group of student leaders organized the first InterVarsity camp for high school students. Going further, they took part in forming the International Fellowship of Evangelical Students, a mission determined to introduce Jesus to students all over the world.
A Legacy Endures
Through it all, they pursued Jesus with unwavering conviction. And because of the risky obedience that Howard and countless others have shown through the years, we can continue their work today, helping thousands of Canadian students hear God's call. Almost 90 years later, they're still saying yes.
To read more about our history, scroll down.
ANNUAL REPORTS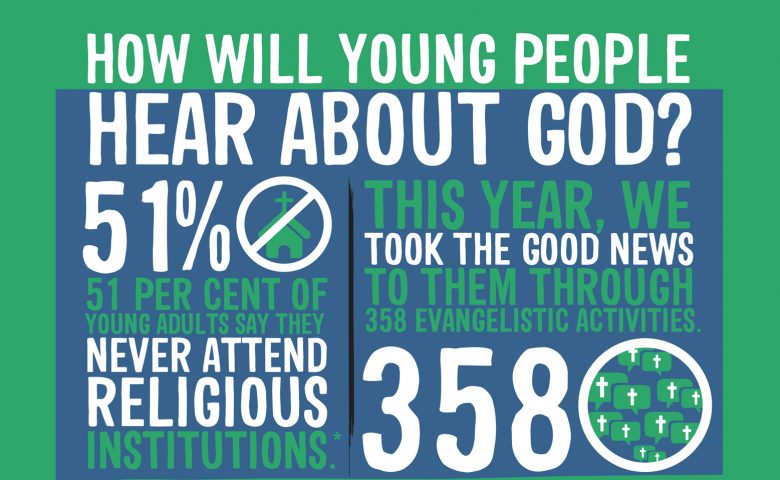 Because of your prayers and resources, every year we connect with 30,000 children, teens and young adults, introducing them to Jesus so they can be transformed by his love. Thank you for your partnership. Take a look at our annual ministry reports and learn more about our ministry.
Download and view any of our recent Annual Reports in PDF. Please be aware the files may take a while to download on slower connections.
OUR HISTORY
A Legacy of Transformation
"By students for students" has always been the theme of the ministry of InterVarsity. Birthed out of the student movement in the United Kingdom in 1929, we began as a small group of students and recent graduates, committed to one thing: sharing the message of Jesus Christ with student-aged Canadians. The mission of InterVarsity is to radically change the globe with that message, carried by young people to every corner of Canada and the world.
In retrospect, this has been our legacy. In the 1940s, the Canadian movement of InterVarsity answered the same need south of the border. General Director C. Stacey Woods served both countries for many years, establishing the same hope for our friends in the United States. Within a few years, the American movement was strong and beginning to transform lives. With the help of the parent movement in the U.K., and several others, the International Fellowship of Evangelical Students (IFES) was born in 1946.
At that time, Canada was one of ten founding countries. In 2006, at the 60th anniversary of the IFES, more than 150 countries had member movements, uniting the worldwide ministry to students and bringing the hope of Jesus Christ to all parts of the world.
Around the same time, Inter-Varsity in Canada had a group of students dedicated to God's global mission. It was in December of 1946 that 500 young people gathered for the first Student Missions Convention in Toronto, Ontario. Partnering with the InterVarsity/US movement in 1948, this conference was moved to Urbana, Illinois and began six decades of conferences under the Urbana name. In that time, hundreds of thousands of students have attended. Countless missionaries – both locally and globally – have been met with the challenge of living their lives with a Kingdom purpose.
In the 1950s, InterVarsity matured into a movement dedicated to the honest and confident proclamation of Christ on the campus and at Pioneer Camps.
On campus, students were called to study the Bible and embrace the academic world. The challenge to address the questions of the intelligentsia with a disciplined and structured account of the faith characterized the work. This has continued to be the emphasis of our ministry.
Present
Pursuing God's Calling
Through the years, InterVarsity has been committed to student leadership, being shaped by each generation and helping them find their own voice. God has truly provided for this ministry since the first days and is working through individuals of great Kingdom influence to see his purposes expressed to every student generation.